First and foremost: THANK YOU to everyone that has followed my blog!
Mind-you: I didn't intentionally buy shitty clothes from eBay for my blog. That would just be wasteful. And listen, I know that "buying cheap clothes from eBay" trend is dead but it's not a phase for me! I actually sell on eBay, and I've been buying from eBay for years. One, I wanted to see if I could do any better, and two, I want to show all the generally safe and unsafe items to buy from eBay.
LESSON #1: FEEDBACK
It's not a high standard to have 100% or 99.9% positive feedback. Anything below a 99.7% is usually a red flag. If it's a smaller seller, there's no reason they should have lots of negative feedback. If it's a larger seller with negative feedback, chances are they may be selling poorly made items – or they are bad at shipping out their items. Stay away or brave dangerous the waters. 
LESSON #2: STOCK PICTURES LIE
It should go without saying, if the photos look like they're from somewhere else – they probably are. If you see the same image reused in multiple listings from sellers in China – RUN. Anyway, shall with get on with my mistakes purchases?
LESSON #3: FABRIC AND FIT
So, you've decided to brave the waters: but let me tell you how it's probably going to turn out. You're going to get something resembling the eBay photo, probably, but the fabric and cut will be different. Usually it's that weird stiff and thin (maybe see-through) fabric, which isn't entirely horrible for hot weather.  and potentially see through. ALSO, the cut will reflect the poor quality.
LESSON #4: SHIPPING TIME
Free shipping is great! Just remember it's going to take over a month to reach your house! This isn't amazon prime, that's for certain.
LESSON #5: UTILIZE BUYER PROTECTION
eBay has buyer protection – if you get ripped off, file a complaint. 9/10 the buyer wins if an item is not as described and you may not have to send the item back.
 Item #1:
eBay photos: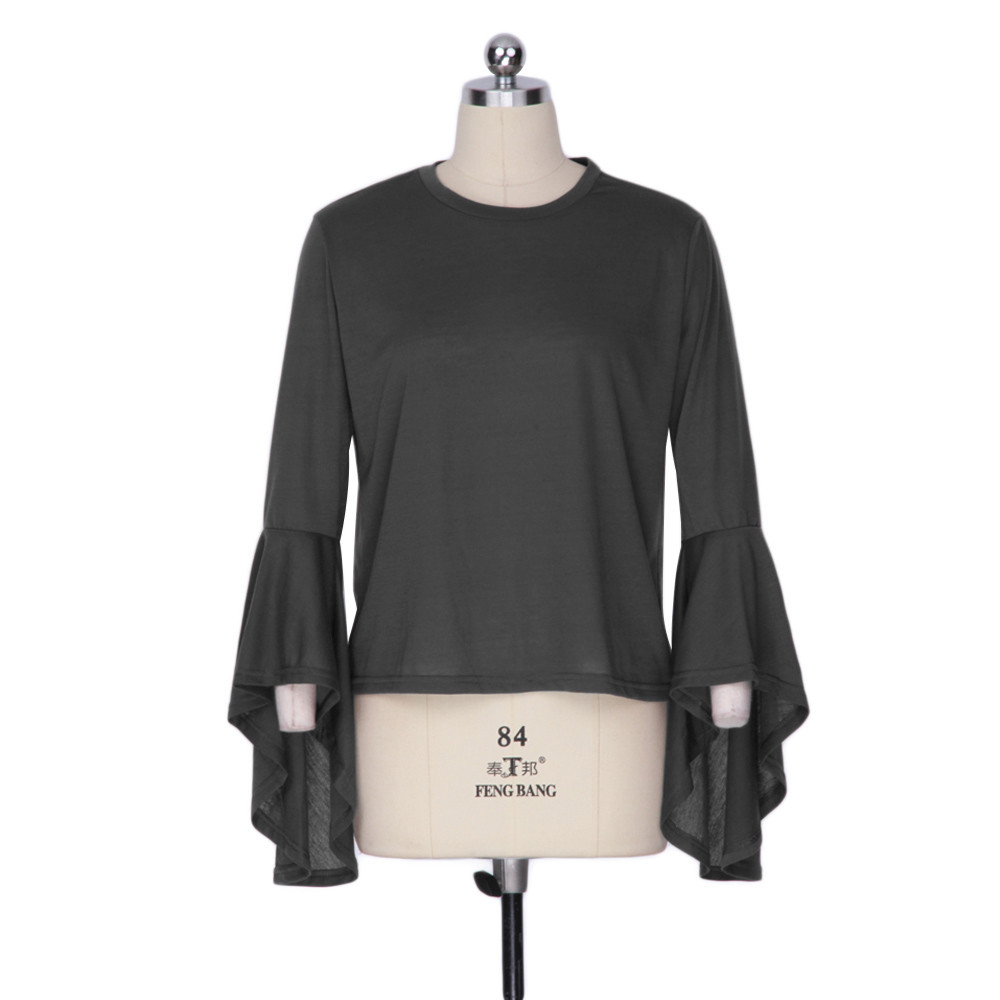 I discovered this is actually a Zara top knockoff. Go figure.


This fits horribly! Can I salvage it?
It's still see through and the sleeves are too tight. I'm not exactly sure what I'm going to do with this unfortunate article of clothing.
Final rating: 0/5 Leather jackets
---
Item #2: 
 I'll admit, I really wanted this to work out. And I do really like it, though it has some faults.
eBay photos:
(you know I had to whip out the Googly Eye Mask for this…)
Who needs shoes when you can be a dark forest nymph?
I guess it's a good thing I'll never be famous or they'll have an abundance of feet photos for that site.
Things I love about this: the front and back ties (which actually fit my waist, yay!) If you're pair shaped, you know the struggle. I love the aesthetic of piece. Sure, it's kinda cheap but it looks good enough. And it's comfortable which is +1 in my book.
Things I do not like: The fucking thumb-holes are not big enough. I need to cut them a bit more because they're too tight. And there's some pulls, because that's what happens when you buy cheap stuff from eBay.
Finally, there's the issue of the cut. It's pretty poorly cut in my opinion. Sewing it straight across eliminates the flowy cowl look.
Final rating: 3.5/5 Leather Jackets

---
Item #3 
eBay photos:

As to not make this post uber-long, I will offer these short words. The fit isn't great under the armpits – however, despite the kinda thin fabric and baggy cut, I like this item! AND: it pretty much looks exactly like the photos. It'll be great for summer! It's nice to throw on. I could probably fix the fit with my sewing machine, but in all honestly I probably won't bother.
Glamorous fashion model reporting for duty – next to this dirty door.
Final rating: 3/5 Leather Jackets

---
Before you go: what's the worst thing you ever bought of eBay or another cheap website?
Stay tuned for next time when we enter the bralette market on eBay!
-Knurly